Belong(-ing) ~~ Sensational Haiku Wednesday
Château Vaudreuil, near Montreal, Canada





Belonging



belonging pay dues
so what does it get me—line
on piece of paper
Château Vaudreuil, near Montreal, Qc, Canada, is not a club where membership can be obtained. Rather it is a wonderful resort where Mrs. Jim and I stayed for three nights last week. They do many weddings and do sell hospitality packages.
Château-Vaudreuil. com
Photos and Poem Copyright
© 2010 Jimmiehov
All Rights Reserved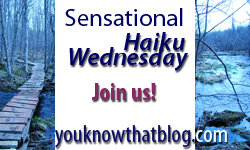 Sensational Haiku Wednesday is hosted by Jenn. Please click on the logo to the right for info about joining in and for more Haiku Wednesday participants.
Labels: Jim's Life, Poem, Senryū, Sensational Haiku Wednesday, Summer 2010 Canada Holiday, Travel